Newsletter, April 2004
(See the results page for new results listings)
Greetings all!
As the weather improves, the calendar gets busier, and this year is no exception.
The beginners' course should be nearly over by the time this newsletter goes to print. I must report a healthy intake of new runners, all of a similar good standard. They have done really well to get this far and to cope with the challenges thrown at them, i.e. Handicap and 2 pub runs. Our new members are: Linda Bailey, Norman Bass, Cathy Beech, Renata Kvederyte, Kate Moran, Juliet Pulter, Janice Valentine, Jenny Vaughan, Trish Vening, Zillah Webb and Jo Wells, with Tom Asquith and Anne Dewdney as returners. I wish to offer them a warm welcome! on behalf of the club.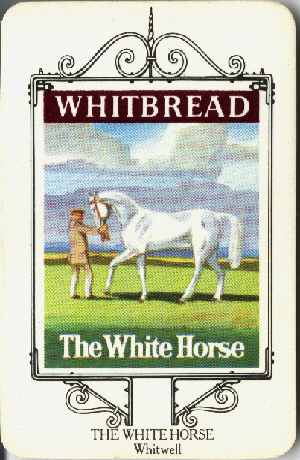 A propos the pub runs, earlier and more frequent this year, please, check the calendar.
Of course, the big event this month has been the London Marathon, our runners, as always, well supported and cheered by Adrian and his Henfield Marathoners Fan Club. Well done! Debbie S, Liz C, Ilidia, Tony Whitman, Tina and Alan T, Stephen and Vic, Maggie, Ken, Duncan Blackburn, Roger Brown Malc L and Lesley! We look forward to hearing about your exploits.
AGM
As Moira gave up her post in the committee, it was extremely encouraging to find that Debbie S
has taken up her place. As she represents (relatively!) new blood in the club, we look to her future contribution with anticipation.
The meeting went smoothly and speedily. (More on Talkshop)
On a more mundane, but not less important, matter, yearly subscriptions are due NOW! Remember, membership is still £10. Please, make cheques payable to Henfield Joggers. By the way, Liz B reminds me that you may like to add another £10 as a deposit to secure your place at the Xmas do at Singing Hills this year. It would be returnable until November, or thereabouts. (However, it should not be necessary as there are plenty of places available.)
Moonwalk
This clearly popular event was oversubscribed this year. This meant that the Joggers' team failed to enter, unfortunately.
If any one knows of a possible substitute event, please, contact the committee.
Henfield Half-Marathon
This year's Half-Marathon from the Leisure Centre will be on August 22nd.
As usual, it will be organised by the Joggers. As usual, we will be needing much help! Please, approach the committee if you can volunteer as a marshal, results official or sweeper.
Whatever time you can spare will be most appreciated.
YHA Weekend
By a wonderful stroke of luck (and Liz B's efforts and impeccable efficiency), the Street Youth Hostel in Somerset has been booked for the Henfield Joggers for the weekend of March 4th/5th 2005. It is close to the Mendip Hills, and ideal for jogging/walking.
The building, an Alpine style chalet, is situated on the brow of a hill overlooking the Glastonbury Thor. It sounds idyllic! Don't you think?
There are 28 places at a cost of £15 per person for the two nights.
Please, keep your eyes peeled to the notice board for further info nearer the time.
Ah! I almost forgot! The club has a group YHA membership card which can be used by any group of 6 or more Joggers. It would allow you to claim a discount here or overseas without the need of individual membership.
If you want to make use of this facility, please, contact Liz B.
Litter Picking
The Council has asked local groups to get together in an effort to tackle the litter which plagues and spoils our area.
Henfield Joggers have volunteered to join in this worthwhile environmental venture.
If you are interested in litter picking, Jackie G will be at the Leisure Centre on Sunday May 1st between 9-10 am. Please, wear your Henfield Joggers clothes. Jackie will provide other equipment.
Handicap
Well, haven't things changed? Since the rescheduling of the Handicap to Wednesday evenings, this event is enjoying a major increase in popularity amongst Joggers. The committee was definitely inspired when they proposed this change. However, without a doubt, our most effusive thanks must go to Chris Bradfield whose efforts, dedication and meticulous efficiency have turned this important club event around.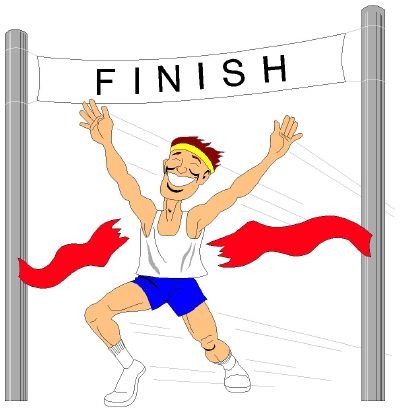 Then again, he, or whoever runs the race on the day, cannot be expected to take responsibility for every single participant. Please, make sure that you are aware of your starting times before the Handicap day (by consulting the notice board), and let the time keeper know that you are actually running that particular race. With your cooperation, the Handicap will continue to be the successful in-club event that it is.
Summer B-B-Q
And so, it turns out that this year's summer barbie is … Chez McLean's. Yes. Malcolm thinks he doesn't see enough of you lot, so it is easier if you all come round to us in one go! We are not even going to attempt to emulate Brian B's splendiferous themed parties. However, we are open to suggestions (although, "naturist", or "Sodom and Gomorrah" themes will be rejected outright on grounds of indecency and debauchery. You have been warned…!)
So, make a note for your diary: Summer B-B-Q on July 17th (yes, it's the day of the Bath Tub Race!) Please, bring whatever you want to cook and drink. A salad or pud will be very welcome. I shall be putting a list on the notice board nearer the time to coordinate this.
South Downs Relay
A reminder of the date: June 5th.
Participant Henfield Joggers need only contribute £10 a head this year, as the club is flush with cash and is subsidising this event.
You should have attended a meeting on 21st April for all concerned (runners, drivers, marshals) to check out rules, exchange mobile phone numbers, etc.
e-mail addresses
If you who would like to make your e-mail address available to other Joggers, please, use our website for this purpose. Just click on the e-mail icon to register your address. Mark W will then add it to the existing list.
Families against obesity
Sport England, "the strategic lead for sport in England", is looking for a family from the South East to "inspire the nation into getting active". They are searching for a "Champion Family" to help in "the battle against growing rates of obesity, increasingly inactive lifestyles and poor levels of participation in physical activity and sport".
If your family could lend a hand in this crusade against obesity, please, look into the Sport England website:
www.sportengland.org
Wife Swapping?
Well. It is not that kind of activity I am referring to. In fact, the club has been approached by the TV company which produces the series Wife Swap. They are very keen to find "a family who are passionate about leading an active lifestyle and following a healthy diet."
You should be able to start filming within the next few weeks and available for 10 consecutive days. You should also have children living at home. However, at this stage, they are only asking to speak to families who may be interested without any commitment to taking part.
The Bath Tub Race
The Joggers' own Jolly Roger, that outstanding piece of navigation technology which allows us to participate in this yearly event, is kept at a secret location and lovingly looked after by Duncan Campbell, so I am told…
Tall stories apart, the race is on Saturday July 17th at 1:30pm. Should you be interested to be part of its legendary crew, please, speak to Liz B or Richard.
It is a great fun day out for the whole family, whether in or out of the river!
Beach BBQ

And you thought that you could get away from it this year… No chance! The Beach BBQ this summer will be at Wide Water, Shoreham on Friday August 29th.

There will be a run at 6:30 pm for those interested. More details nearer the time on the notice board.

***

Grace Wells Handicap

(by Chris Bradfield)

The Handicap has now switched to the Summer Course, which will remain in use until the September Handicap. The move to Wednesday evenings has lead to a great increase in interest in this club event. This has been maintained over the first four months of the year, with entry numbers remaining in the mid-20s. At these numbers, our low-key organisation can cope, but we would welcome your help to minimise demands on the organiser and timekeepers.

Start times for runners who have previously taken part are

calculated on their previous performance. The list of start times is

updated monthly, and is normally posted on the club's notice board at the

Leisure Centre during the Wednesday evening (after I have run), one week

ahead. However, during the summer months, when we are often away from the Leisure Centre on the week before the Handicap, I'll try to bring this forward to 2 weeks. Please, check this to find your start time before

the start of the next Handicap. For new participants, the start time for

your first run will always be 7:10:00pm - note that this leaves little

faffing time at the start of the evening.

The start times list is now more manageable, as it has been split into a top part for this year's Handicap, followed by a bottom part containing the historical information giving start times for those present or former members. Both parts are usually in order of start times. Clearly, you only need to worry about the large, bottom part of the list if you are rejoining the Handicap after an absence.

Please, notify the timekeepers that you are taking part before your start

time: this allows us to create the list of this month's participants. Also, it helps record keeping, and ensures that no one gets left out on the

course, having failed to finish.

Start times should be rounded to the nearest multiple of 15 seconds, i.e.

7:23:04 would be rounded to 7:23:00.

The formula for setting the start times is, of course, intended to bring

everyone back to the finish at the same time. As participation and

performance settle down, most of the field is, indeed, returning within a

3-minute window (e.g. 17 out of 21 finished in this window in March,

generally a quiet month). This does make for a hectic time for the timekeepers. Please, (i) don't distract them, and (ii) do shout your

name as you finish, particularly if we don't yet know you well. (We have

begun to experiment with using a voice recording of the timekeepers'

messages at the finish)

At present, the full results are printed and available one week after the

Handicap has run. When I find time to tame Microsoft Excel and our Handicap spreadsheet, I hope to be able to process and print the results in the hour after the race, although this may take until the end of the summer to become established.

Enjoy your runs.

Chris Bradfield

***

TALK SHOP

The Grizzly Race

(edited from an article by Ruben Hunt)

On their website, the description of this race is as follows: "twentyish, muddy, hilly, boggy, beachy miles of the multiest terrain edge-of-sanity running experience you will find this side of the end of time".

This is the second year I have completed it and treat it as my compensation for failing to get into the London Marathon for the third year in a row.

I like this race because it is an extreme physical challenge as opposed to just a long run. It is 20 miles long, and you are expected to finish it in just under your marathon time. Being mainly off-road, it doesn't put too much strain on the body. The course changes every year, so completion is more important than time. Also, it crosses pretty much every terrain imaginable in an area of outstanding beauty. The organisation is excellent, and around the course there are many signs with philosophical sayings that are great distractions. Indeed, the whole event has an almost cult following. I am hooked too!

This year, the race was in Seaton, Devon. On Sunday March 14th, a gale was blowing off the

sea and the rain was horizontal. At least two people pulled out before the start because the weather was so bad.
We started at 10:30 with a 500 yard jog along the beach. Then, up onto the hills. (We climbed at least 2000 feet, or was it 3000?) Off-road grip was non-existent as the mud surface just gave way beneath you. At the top of the cliff overlooking Branscombe Mouth, the foggy gusts of wind were recorded at 75mph.
Having ran down again onto the beach and thigh high through a sea-ford, I felt OK at the 6 mile marker. After running through Branscombe and down a few valleys, we arrived at the Bogs, also affectionately known as Dungbeetle's Delight. In places it is a knee-deep thick mud slurry where some managed to loose a trainer or two.
The 10 mile marker was atop another 500 foot cliff. There, we were disappointed to learn that a stretch of 3 miles along a shingle beach had been cancelled due to high tides and massive waves. Many didn't bother to jog up the hill, but I got much encouragement while literally "steaming" past them. Also, my new club vest made me recognisable among other "local" clubs, i.e. Fittleworth Flyers.
I made the most of the gentle descent back to Branscombe. Along a gruelling mile of shingle beach, a Dutch man and I the only joggers, I overtook yet more walkers to get to the almost vertical ascent of another 450 foot cliff. Having gone up and then down into Beer, the course had started to take its toll. Pain in both shoulders added, I had to walk for the first time up the next climb.
However, I was able to step it up once at the top as we jogged back into Seaton. Just before the last mile, stretching averted a cramp on my right thigh, and I even managed to sprint the last 200 yards along the seafront to the Finish.
I came approximately 1100th out of 2000, and I completed the race in 3:25:55. Apart with the disappointment with the shortening of the course, I was very pleased with my run. Due to my training with the Saturday morning crew, unlike previous years, I didn't hit the "wall". I managed to run nearly all of it.
Am I doing it next year? You bet!
www.Imrbean.plus.com/avr/events/grizzly.htm
Love is………….?
(by Mark Boorsma)
For a surprise, I booked a Valentine's break at the Chelsea Village for Joanne. Romantic, eh? In return, she entered me for the Love Run 10k in Battersea Park in aid of Muscular Dystrophy
Having dipped out of the Brighton Beer Festival, an almost unique situation in my on/off running career was occurring – I was going to start a run after having a quiet soberish evening in!
A motley crew of around 500 arrived at the start of four laps of what is a flat, and if you are fit, fast course (covered in 32 minutes by the winner).
The usual format followed: the slowest three hundred competitors jammed the pathway. This meant that, while the start was as slow as the London Marathon, the constant overtaking had a feel good factor.
As a fairly new event, and possibly not anticipating such a large field, there were a few innovations by the organisers:
-Coloured bands handed out on each lap to remind you how many laps you had completed
-Official timing of the first 6 finishers (!)
-Bottle of water at the end of the 2nd lap with the lids still on and tightly fitted
There weren't enough bands, so honesty became the order of the day. This produced the bizarre situation of lapping runners and then overtaking them again on the finishing 'loop'.
Overall, it was as it should be, 'fun', with the added bonus of a PB. Doubtless, normal service will be resumed when (and if) I brush off the cobwebs again and the senses are dulled from the excesses of the night before.
PS The candlelit meal at the Hotel rounded off a perfect day. It's not often you get to sit on the next table to Ken Bates (Chelsea Chairman) his wife Suzannah and ex Chelsea soccer star Roberto de Matteo with his wife Zoe.
Love is…?!
Runner's Bad Luck
(Thanks Eric!)
Runner Eileen O'Neill, 74, came last in her town's half marathon, because a portable lavatory she was using was put into the back of a lorry. The athlete was scooped up with the Portaloo as the course in Reading, Berkshire, was being cleared. Her running companion luckily alerted workmen to their mistake.
(The Times, 12/3/04)
Reminder
The Henfield Joggers website:
My phone number:
01273 493964
My e-mail address: